When you hear (or read) the word 'tarantula', what do you think of?
That scene from Home Alone?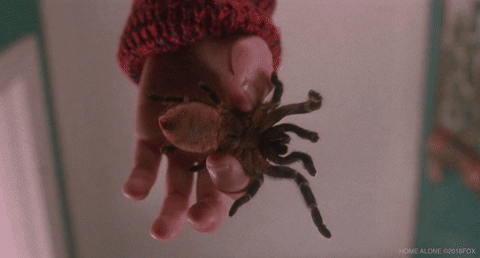 That weird friend you had in elementary school?
All of the nopes?
How about a fun destination vacation?!
I'm talking about a quick trip to La Junta, Colorado!

There you'll witness the annual March For Love.
Okay, I made up that name, but still.
Check this out: Every year, on Highway 109, near La Junta, thousands (THOUSANDS) of tarantulas traipse across the landscape to find mates.
Male tarantulas only have one shot at propagating. It takes 8+ years for males to become sexually mature. Whether it's getting hit by a car, not finding a mate before the winter sets, or being killed by a female, these poor dudes' fate is sealed.

So, let this serve as a warning if you're plagued by arachnophobia, or a superb suggestion for a Halloween trip.

Here's a video if you're interested: